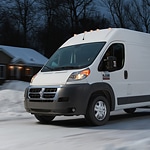 Ram ProMaster Interior Features is the exclusive features that Ram offers for its customers. And if you are one of those people who have been looking for this, then there is no need to look any longer. Here we will talk about these exclusive features and how they can be used in your favor when it comes to owning a truck. So go ahead and continue reading!
The Interior of a vehicle is something that will stay with the truck for a very long time. And it is important to have an interior that people enjoy being in. There are so many different features available which you can use to make your driving experience more relaxing and fun-filled. We will talk about some of these exclusive features now!
The seatbelts of this truck can be adjusted as per your preference which means that you will not have to look for any other truck if this one is available. The seatbelts are also made up of high-quality materials and the stitching goes perfectly with the seats.