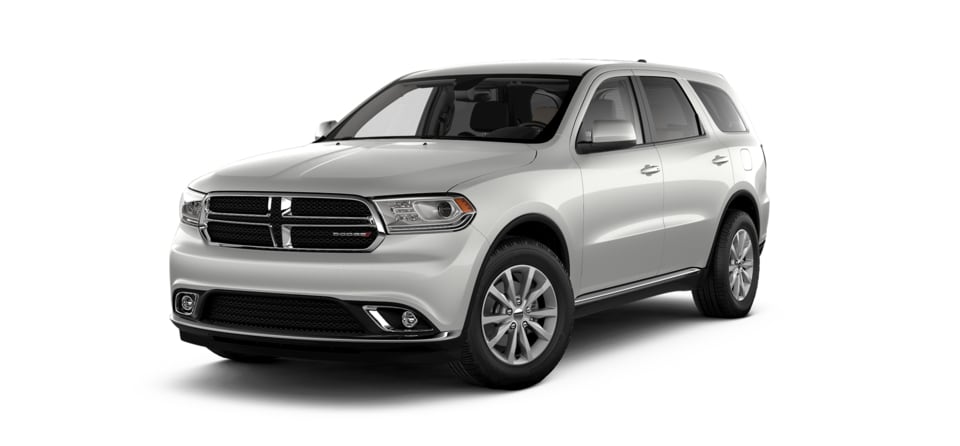 In addition to the bold presence that the 2018 Dodge Durango has on the streets, you may also get added confidence from the safety features that the SUV has available. While you're driving to your next destination, imagine being able to navigate your vehicle easier using Parking Assistance. This available feature incorporates different elements like a ParkView® Rear Back Up Camera and ParkSense® Rear Park Assist to make maneuvering your SUV a breeze. If you do any highway driving, there is an amenity that can be convenient, as well as provide you with collision prevention. The available Adaptive Cruise Control with Stop stays up to date on traffic conditions ahead of your SUV while using cruise control. If it gets detected that the car in front of you is coming to a stop or slowing down, the feature will brake accordingly.
What about the blind spots you experience while on the road when you try to switch into another lane? The 2018 Dodge Durango has got it covered with the available Blind Spot Monitoring System. When you go to switch into the desired lane, if there is a car in a peripheral blind spot, the feature will warn you. Also, weather can put a damper on driving conditions. If we experience inclement weather here in Porterville, CA, the Electronic Stability Control feature will help you with the SUV's stability.
Are you ready to experience the enhanced safety that the 2018 Dodge Durango offers? Stop by and see us at Porterville Chrysler Jeep Dodge to get an up-close look at the SUV.